Welcome to another Self-Care Sunday! If you've been following along recently, you'll know that last week was the final instalment of my series The seven components of self-care. (If you missed it, start here.)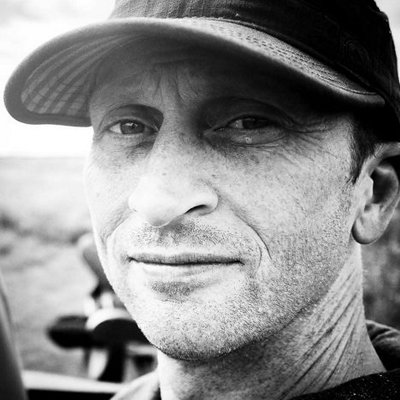 This week, then, a change of format as I welcome adoptive dad, social worker and all-round Nice Chap Al Coates to my blog. Al blogs here and can be found on Twitter as @nadjasmit.
I asked Al about his views on self-care and what that looks like in his own life.
---
You and Mrs C have six (SIX!) children. How on earth do you find time for each other and yourselves in between all that parenting?
In our defence only four children live at home at the moment (and Queenie our disabled friend that Mrs C cares for) so it's not as bad as it used to be. We eke out time for ourselves in a few ways.
I get up early and exercise, cycle, walk or run. I like to blow the tubes out,  ponder some imponderables and get a dose of some outside.
Mrs C loves her animals, so can often be found doing stuff with the hens, chickens or ponies. Paula (Mrs C) loves the time alone and being able to care for them and I guess she's pondering her own set of imponderables.
As a couple we've never been particularly alone – when we met, Queenie was already in residence with Paula. We've never been set up with just the two of us alone. It's a bit unconventional but it's our version of normal. Having said all that, we do try to get away – even just for a night – once or twice a year. Due to the complexity of our set-up we have often struggled to get someone to stand in for us. Now our eldest is 21, though, we can usually get her to gather a crack team of child-, adult-, pony-, hen-, and dog-wranglers to come in and take the reins.
If I say self-care to you what is the first image that comes to mind? What does self-care look like for you?
Being a northern man my first image is soft claptrap, however that's me playing to my stereotype. It's not a term I feel comfortable with personally, but I fully acknowledge its value and essentially personal nature. If we stumble then the whole pack of cards comes down so we've got to keep ourselves on the straight and narrow. For me, the key is that I need at least 10 minutes alone each day. Without that I start to fray at the edges pretty quickly. All the stuff you identify [the seven components] can fade in the short to medium term and I'll be ok but if I don't get 10 minutes of time to myself then we're all done for. Usually, it's watching utter rubbish on the TV at end of the day with my mind in neutral.
My 'seven components of self-care' are sleep, support, sports (exercise), sustenance (food), space (time out), spirituality and superfluities (treats). In which of these are you best at looking after yourself? Which do you find hard to put into practice? Why do you think this is?
Well, being a life-long cyclist, I have found that in getting out into the Cheviot hills on my old velo for a nasty little 65-miler I can combine all of them but sleep. I feel close to God, alone on my bike I can eat anything I want as I'll burn it off and the kids can't catch me! Sleep is something that I'd like more of but Peanut, after two years of sleeping like a log, has discovered the joy of getting out of bed, so at the moment we're up two or or three times a night. Also, there's so many exciting things to do and you can't do them asleep.
I think the main barrier is the immediate nature of my children's needs. Paula is amazing and does the lion's share of the work. So when I'm home it's only fair that I try to give my full attention to the children, so self-care tends to fall to the back.
You've recently blogged about child-to-parent violence and that really resonated in the adoption community. In light of that, how would you recommend that people experiencing CPV take care of themselves?
Crikey, that's a question. We all respond to violence in different ways and the age of the child and nature of the incidents all play into how to take care.
I think that a good starting point is staying safe and retain a sense of control. Let people know what is going on, be that the community police officer, the local authority adoption, post-adoption or children's team, or speak to family and school, contact CAMHS, just let everyone know. If you need help, ask, and say what you want, keep a diary of what's going on. All stuff to keep you and your family safe.
It's important to know that the local authority has a statutory duty to assess your family's needs, so don't ask nicely for help, formally request an assessment. This may lead you into training or therapy accessed through the Adoption Support Fund.
Get good advice, so speak to the very experienced people at The Open Nest, they can give specific advice and point you to additional resources.
In reality the help available is patchy and varies, as do local authorities' policies on the issue. So don't wait for them, seek out help.
Finally, do you have any other self-care advice for adoptive parents (whether or not you manage to follow it yourself!)?
I don't store up my fun, one minute of doing something I enjoy every day is better than saving up seven minutes of fun for the weekend. Whether raining, snowing, windy or sunny, every time I get on my bike, I smile.
---
You can find Al on Twitter, Instagram, and on his blog, all of which are worth a follow. Though we have disgreed vehemently about pancake toppings, he otherwise talks a lot of sense. Thank you so much for your time, Al.
P.S. If you haven't yet completed my self-care survey, please click here to answer seven quick questions to help me with the book I'm working on. I really want to make it helpful and relevant and your feedback will help that happen. Thank you!